Age is no limit to bring a change. Young people are standing up to save our planet. Here are few kids who started their journey as an environmentalist at a young age.
The voice of the youngest generations shall have a larger resonance for a better future.
Who says you need experience? These kids have proved it all wrong. Kids can also bring the change. All it takes is a little bit of environmental concern and willingness to work for a better planet. When people complain about the environmental problems, these kids work for a better environment.
---
1. Bali girls
"We didn't want to wait until we were older to stand up for what we believe in."- the Bali girls.
Two young girls from Bali, Melati and Isabel started campaigning against plastics at the age of 10 and 12.
Their goal is to convince the government to ban plastic bags by end of 2018. They started to take action through the campaign Bye Bye Plastic Bags. It has other kids and adults as volunteers and mentors. To achieve the goal of 2018, the girls have crossed extreme limits. They organized clean-up drives, fashion show and gave Ted talk.
One of their biggest achievement in the campaign is that they could get 1,00,000 signatures on their petition. Bali's governor remained unimpressed by their work. This made the girls frustrated so they went on a hunger strike from sunrise to sunset.
It was effective. The governor then signed a memorandum to help people of Bali say no to plastic by end of 2018. This would be helpful for the government to reach its goal of 70% reduction of waste by 2025.
The girls remain positive that the change will happen this year.
---
2. Xiuhtezcatl Martinez
Xiuhtezcatl Martinez is a 17-year-old, hip-hop artist from Boulder, Colorado. He is one of the vocal climate change activists. His music is both a tool for resistance and a medium to tell his view against climate change.
He is the Youth director of Earth Guardians, "a tribe of young activists" working for a better future. As a member of Obama's Youth Council, he has addressed the U.N. for a better environment.
Perhaps his biggest accomplishment is when Martinez and 20 other youths filed a lawsuit against the US Federal government that have contributed to climate change. If they win this, then the courts in the U.S. will force the government to follow policies to reduce greenhouse emissions.
His age has never stopped him from making a difference. Martinez has been fighting on behalf of his generation pretty much his entire life.
---
3. Kady
As a 9-year-old kid, Kady understood the value of resources wisely. After a girl scouts meeting, she became curious about all the old electronic gadgets. She developed an environmental concern when she realized that the gadgets were thrown along with waste. She collected old electronics and started eTreasure.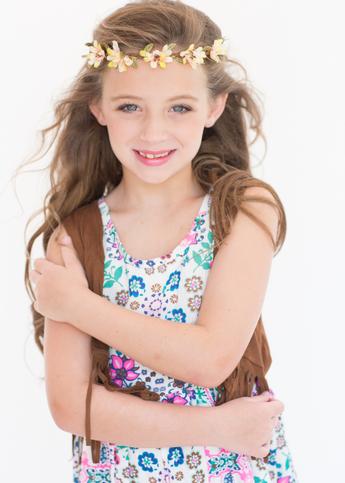 eTreasure collects electronic trash in-order to recycle and redistribute it. Kady came up with the name eTreasure based on the notion that someone's trash can be another's treasure.
She had started to collect electronic trash in her community and school since 2015. Before she knew it, people from all over were sending her their old electronics. Currently, Kady collects e-trash in containers from schools and offices. She also organizes collection events.
Through her work, Kady is encouraging young people to take simple steps to save our planet.
---
4. Joey Gouthiere
Joey Gouthiere a 12-year-old boy from Shreveport, Louisiana wants to inspire everyone to work for a better planet. Inspired by his sister's service organization, he started Geaux Green (Go Green) at the age of 7.
Joey spreads awareness on best green practices. He also advocates for programs and legislation that support low energy use and waste generation. Through Geaux Green, Joey has educated many students and Louisiana House of Representatives. Joey has presented to Louisiana State representatives and community groups.
Joey's initiatives do motivate others to volunteer with him. Joey recruited hundreds of volunteers to join him in events like clean-up drives and workshops.
After speaking to city and state leaders, Joey was invited to meet the Governor of Louisiana to witness the signing of House Bill 111, Litter Education, into law. Joey is now working with the school system and his neighboring city to implement recycling programs.
---
5. Shreya Ramachandran
Shreya Ramachandran was worried about California's drought. Seeking a solution for the water crisis, the 13-year-old student Shreya Ramachandran started a project. The two-year project was based on conservation of water from synthetic detergents. She received a grand prize for her project- "Effect of Soap Nut Grey Water on the Environment."
She started the project to find a solution to California's drought. Reusing grey water from laundry could be a solution for water scarcity.
She tested the application of greywater from soap nuts in agriculture. There was no environmental harm seen while using the grey water. Through her project, she aimed to spread the awareness of ill-effects of synthetic detergents and conservation of water.
"I learned that I don't have to be an adult to initiate change, and I can make a real impact on my community."- Shreya Ramachandran
---
Kids have already started taking action by doing their little bit. They motivate the adults and government agencies to follow policies for a better environment.
Clap
Clap